Through the Pilates Method of Body Conditioning this unique trinity of a balanced body, mind and spirit can ever be attained. Self-confidence follows.
-Joseph Pilates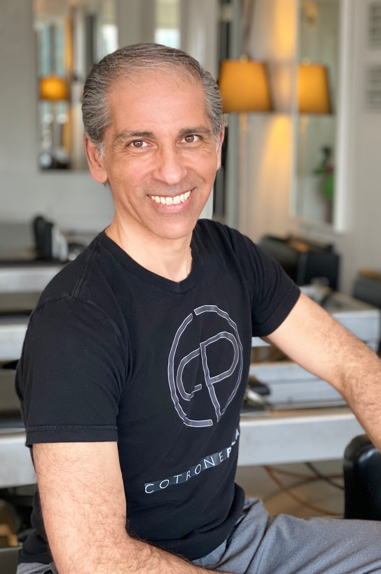 Sam Cotrone
Co-owner
Certified in 2002, Sam Cotrone has worked exclusively with top Hollywood clients, from in front of the camera, to behind. He has also worked with many heads of studios. Sam's clients come to see him exclusively from as far away as Europe, Asia, Toronto, and New York. Sam is one of the most sought-after instructors in Los Angeles, and frequently works with many of the Dancing with the Stars celebrities and dancers.

Read More
Sam is dedicated to fitness, and the ideal of living a happy, healthy, and strong body lifestyle. Sam has been seen on Entertainment Tonight with Daisy Fuentes, and on Access Hollywood with Kelly Osbourne. He has also been featured on TV Guide's "Hollywood Bodies" and "Hollywood Hard Bodies." Sam has been featured in Pilates videos sold around the world, and has been featured in People magazine, as well as Pilates Style magazine.

Born in Toronto, Canada, Sam grew up in a traditional Italian home. Sam trained and danced with the Royal Winnipeg Ballet Company for many years. Sam had the amazing opportunity to tour and perform around the world from Russia to Greece, all around Canada and the USA.

Since moving to Los Angeles, Sam has found love and a family. Along with his loving wife Susannah, and his three beautiful children, Sam keeps his lifestyle active and fun. From basketball to hockey, ballroom, or chess, every day is a part of the dolce vita, Ciao!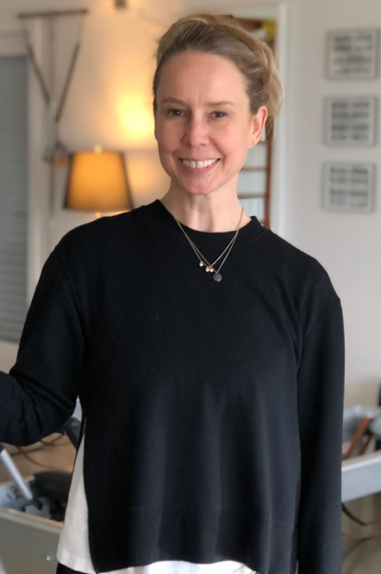 Susannah Cotrone
Co-owner
Susannah Cotrone grew up in Pasadena, CA and began studying classical ballet at the young age of three. She was first introduced to the Pilates method of exercise in Houston, TX as a summer student at the Houston Ballet School at age fourteen. Pilates revealed itself to be the missing link needed to take her ballet career to the next level and went on to dance professionally with The Richmond Ballet, Ballet Omaha, Francisco Martinez Dance Theater and The City Ballet of Los Angeles.

Read More
Susannah began her Pilates career teaching at Winsor Pilates in 1998, and earned a Romana's Pilates certification under Romana Kryzanowska in 2002, and trained personally with Jay Grimes for 8 years. Susannah helped choreograph and performed in the Winsor Pilates worldwide successful video workout series. After performing in countless DVDs with Mari Winsor, she branched out on a new venture with an up and coming company, Pilatesstick. Susannah created, starred and produced two DVDs for Pilatesstick, and was featured in Pilatesstyle magazine and on "TV Guide's" Hollywood Bodies and Hollywood's Hard Bodies for her work with "The Stick." Susannah also worked with Gaiam creating Mari Winsor's Slimming Pilates, writing fitness blogs and performing in Pilates videos. Susannah's fitness articles have been featured in The HuffingtonPost.com and she has been featured in various online fitness articles. Susannah also holds a Bachelor of Arts in the Performing Arts from St. Mary's College of California.

Susannah and Sam Cotrone opened Cotrone Pilates in 2013, a fully equip Gratz Studio located in West Hollywood and launched their Cotrone Pilates Certification Program in 2018. Susannah can be seen performing Pilates nearly anywhere in the world via Instagram, FB or past Pilates videos, and teaching Pilates is her life's work. She relishes each lesson she has with her students, as a rewarding and worthy challenge.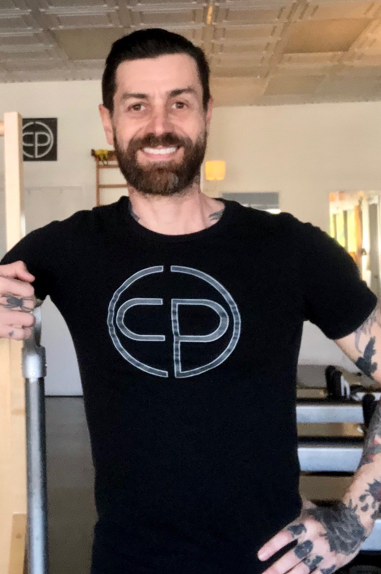 Frank Zito
Instructor / Studio Manager
Frank Zito, a native of Chicago, became a certified Pilates teacher in 2004 and has been at Cotrone Pilates for 7 years. Well-known in the Pilates community for his Los Angeles-based teacher training program, he continues to study with, and teach alongside, some of the biggest names in classical Pilates. He is as passionate about Pilates as he is his tattoos and cooking. You will see him every day at Cotrone Pilates, teaching, laughing, and making people sweat and stretch.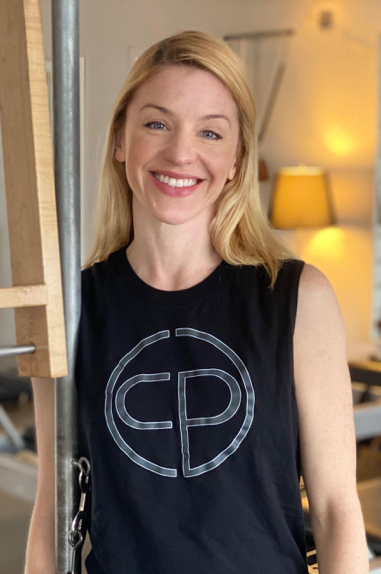 Kathleen Mangan
Instructor
As a professional dancer, Kathleen was initially drawn to Pilates as a means of correcting her imbalances for better overall performance. She soon began her formal training and teaching with Power Pilates in 2008. Ever since, she has been creatively engaged in teaching Pilates to her community; from Lead Pilates Teacher Trainer at Equinox in both LA and NYC, to teaching faculty at UCLA and dancers at The Los Angeles Ballet's Summer Intensive.

Read More
Kathleen recently created a specialized "Pilates for Dancers" workshop for Crossroads School for the Arts and Sciences' dance department. Kathleen also holds a B.A. from UCLA in Women's Studies.

Kathleen teaches from a strong classical background yet enjoys pushing the envelope to get the most out of her clients, using a little creativity and a lot of experience! She believes in practicing what you preach so continues her education and training with notable instructors under both the Romana and Jay Grimes lineage.

CORE belief: Pilates works for everyone! Whether you're aiming to achieve the basics of fitness, or rise to the next level in your sport, there is a way and a plan through the Pilates method.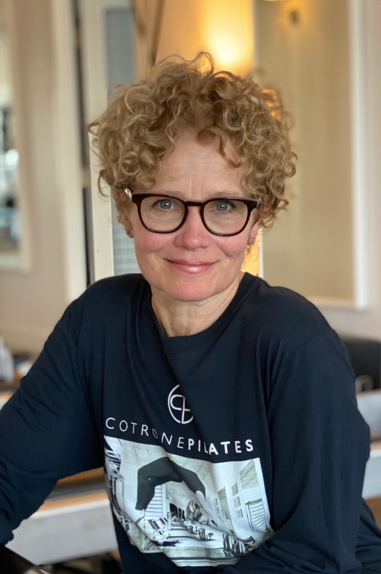 Heidi Kling
Instructor
Heidi began her career as a ballet dancer with a Joffrey Ballet School scholarship. She went on to receive a BA from Wright State University in Dayton, Ohio and a MA from DePaul University in Chicago, IL. From there it was back to New York and then on to Los Angeles – appearing in leading roles in film and many Television commercials. She became more interested in the "body biz" when she was introduced to Pilates – becoming a certified instructor in 1996 by Romana Kryzanowska. She became a certified Yamuna Body Rolling instructor in 2006 by Yamuna Zake.

Read More
I view your sessions as a joint venture. As Joseph Pilates wrote in his book, Your Health, "In short, study your body – know its good and bad points – eliminate the bad and improve the good and what will result? A perfect man physically and mentally!" Together, we can achieve your goals through my fun, detailed, conscientious teaching style.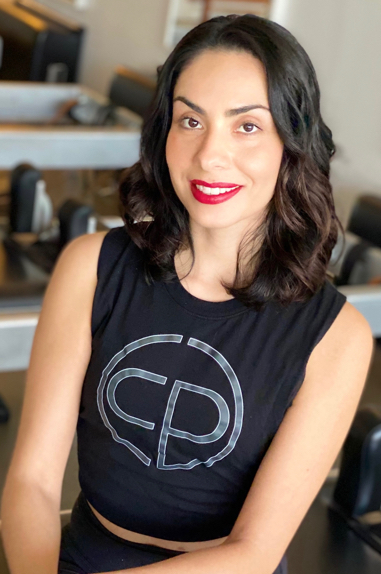 Samia Marks
Instructor
Samia is a certified Pilates Instructor (Classical). Samia, who happens to be a gym-a-holic, discovered Pilates six years ago after overcoming and recovering from an eating disorder.

Pilates became her passion as she immediately noticed a change in her physical body; she then pursued Pilates as her hobby and completed the New York Classical Pilates Technique Certified Program under Jill Cassady's instruction in Brentwood, California with a total of 480 hours of practice.
Read More
Pilates became her passion as she immediately noticed a change in her physical body; she then pursued Pilates as her hobby and completed the New York Classical Pilates Technique Certified Program under Jill Cassady's instruction in Brentwood, California with a total of 480 hours of practice.
Using the Pilates method, Samia was able to heal herself at a profound emotional level, and from a debilitating sciatica nerve pain, and core weakness. In the process of healing Samia transformed her body, mind and life and gained strength, greater energy, lean and toned muscles, flexibility and alignment of the body. Samia believes that Pilates is the essence for all workouts. For Samia, Pilates is more than just a technique, it's a self-discovery of the body, mind and soul, as well as a beneficial program for developing lean and toned muscles, staying healthy and mobile as we age.

Samia specializes in injury prevention, deep core strengthening, pelvic work, body alignment and weigh loss. She develops training programs for new clients based on their needs. She regularly teaches private, semi-private and group classes in the following formats: Mat Pilates, Reformer, Cadillac and Stability Chair (a.k.a. Wunda Chair).
Samia continues to further her education in Pilates, and the human body, through daily practice and research, and by attending seminars and workshops. She is bilingual and fluent in English and Spanish. Samia is also knowledgeable in American Sign Language.

Before she discovered her true passion for teaching the essence and principles of movement, Samia received a bachelor's degree in Production Management related in the Fashion Industry at The Fashion Institute of Technology, State University of New York, New York.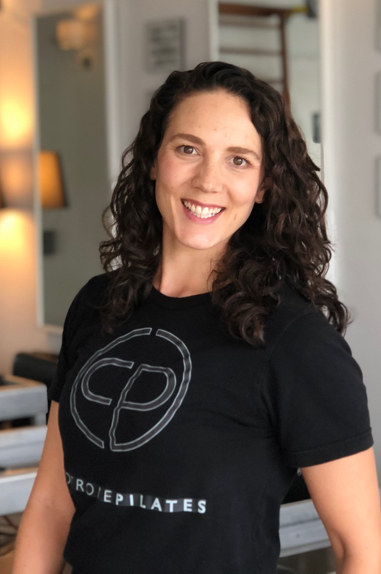 Justine Odom
Instructor
Informed by her background in athletics, Justine is passionate about fitness and health and loves nothing more than helping others become healthy and strong. Since obtaining her 475 hour full comprehensive certification in Pilates though Elevation Fitness in 2014, Justine has worked with people of all ages, abilities and injuries, to rebuild strength, address imbalances, creating a full body awareness and empowers her clients to achieve more than they ever thought they could.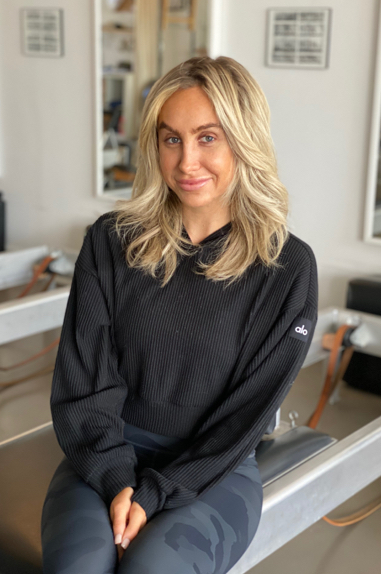 Jessica Kaplan
Instructor
Jessica Kaplan has been passionate about Pilates for as long as she can remember. As she watched her sister work through the certification program, she knew right away that she wanted to do the same. She did her research and found the one and only Susannah Cotrone, who has been an incredible teacher and mentor. Dedication and commitment are a must, and the end result makes all the hard work worth it.

Read More
Pilates can be an amazing gift to everyone, so long as they are dedicated and patient. Because of Pilates, the flexibility and tightness in Jessica's lower back has improved tremendously. She is so grateful to have found her passion and for Pilates. She can't wait to share her passion with others and to improve their every day lives.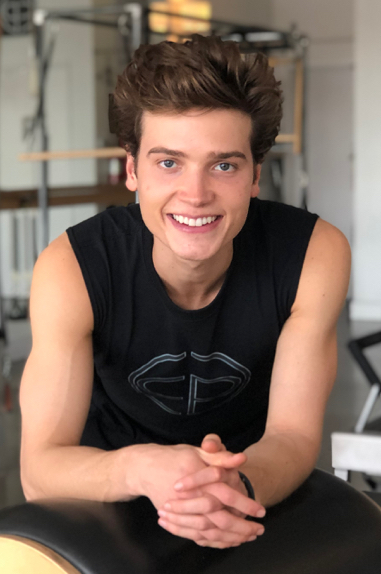 Keenan Kelly
Instructor
Keenan moved to LA from Indiana in 2017 to pursue his passion as an actor. As a lifelong athlete and working as a fashion model in NY and LA, Keenan turned to Pilates to improve his strength and mobility without adding excess bulk. Beyond his enthusiasm for Pilates, Keenan has a passion for playing guitar and singing, yoga, cooking, and playing golf, tennis, and basketball. Keenan has a B.A. in Film, Television, and Theatre from the University of Notre Dame.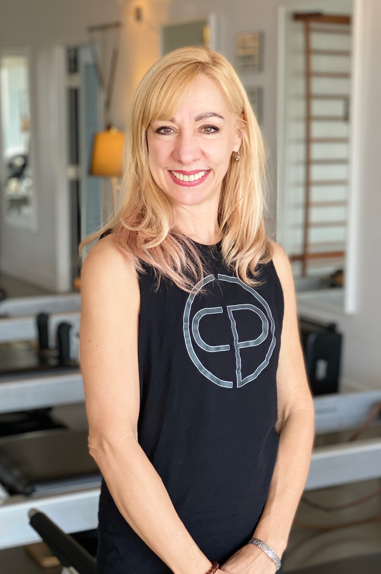 Bertha Suarez Blankenship
Cotrone Pilates Apprentice/Children's Ballet Instructor
A native of Cuba, Bertha Suarez Blankenship danced professionally in principal roles for over 14 years with the Ballet de Camagüey and the Ballet Nacional de Cuba under the direction of both Fernando Alonso and Alicia Alonso, before defecting to the United States in 1994. She also performed in Miami under the direction of Fernando Bujones.

Read More
Since arriving in the U.S., her career has been focused on performance and instruction. Bertha is the owner of Los Angeles Cuban Ballet. She teaches dance as an art form that comes from the heart, based on Russian and Cuban ballet principles.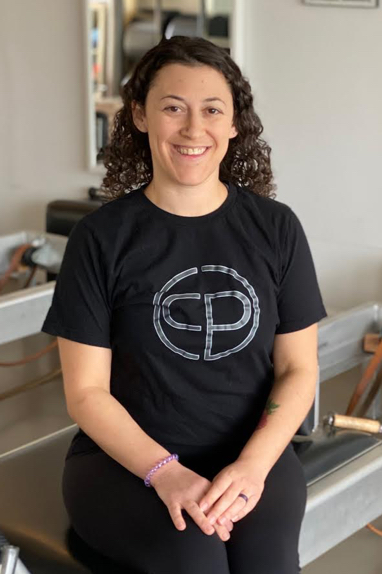 Rachel Blaine
Instructor
Rachel was introduced to Pilates in 2013 and fell in love with it immediately. She completed her Comprehensive Pilates Certification with Frank Zito and has since taught clients in Chicago and Los Angeles. Rachel is also a NASM certified Personal Trainer and a certified Nutrition Coach with Precision Nutrition. A mother of two young children, Rachel is very active as she teaches her kids the importance of movement.